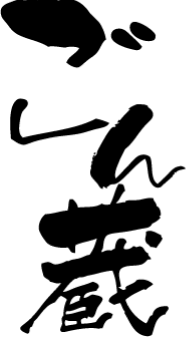 The Perfect Restaurant to Find Comfort in Kyoto.
Gonzo, an Izakaya meets Udon Noodle Restaurant in the Demachiyanagi area.
Our restaurant is located right between the straight line connecting the Kyoto Imperial Palace and the Shimogamo-jinja shrine.

Since ancient times, it has been said that "Gods dwell" between a line, and have been the subject of worship and respect.

The area between the straight line fostering "good relationships" connects the Kyoto Imperial Palace to the Shimogamo-jinja shrine,

a World Heritage.

The area of Seiryu-cho, Kamigyo-ku exists as the center of Kyoto city.

Since long ago, udon noodles have been enjoyed as being the "harbinger of longevity" .

Furthermore, due from the image of udon noodles being"long and thick," it has been offered as a gift to pray for "long-lasting marriage".

The prominently white-aesthetic exterior of our restaurant is designed with the motif of a clean and pure udon noodle.

Customers from various countries come and enjoy our dishes to pray for safe travels, for the recovery of friends and acquaintances from illness, for a chance meeting with a special someone, etc.

Aside from our udon noodles, we also offer close to 100 types of appetizers and dishes.

Be sure to stop by when you're in town.
Gonzo's Commitments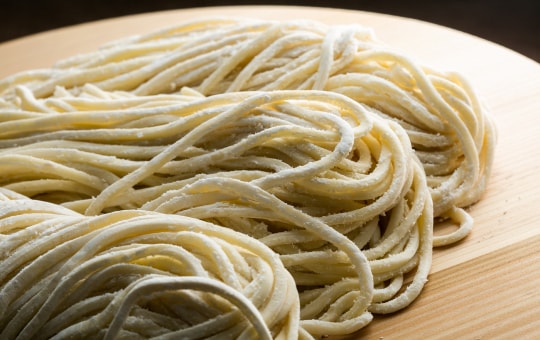 Our Choice, Select Noodles
Our homemade noodles use 100% Hokkaido-sourced flour, and we adjust the boiling time throughout the day to serve the best-tasting udon noodles to our customers.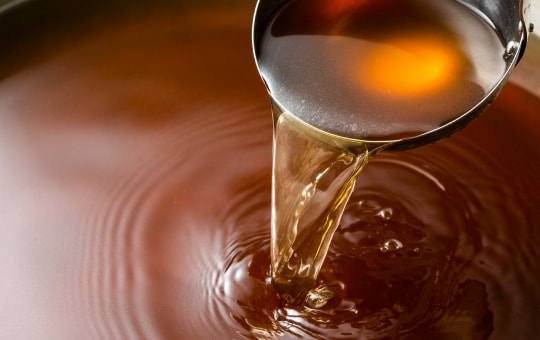 Our Choice, Select Dashi-Broth
We use all-natural Hokkaido-sourced kombu seaweed, along with a combination of bonito flakes made from Mejika (bullet tuna) and premium sardines and mackerels.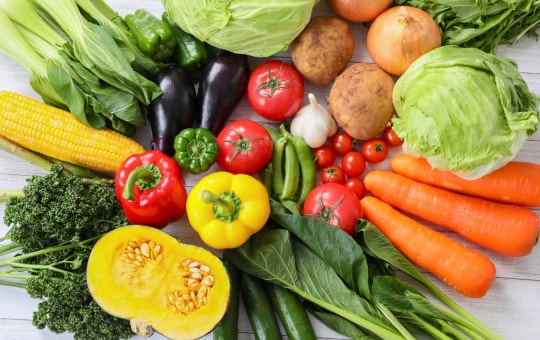 Our Choice, Select Ingredients
We offer fresh and seasonal ingredients for our customers to enjoy.

Please enjoy tasting the four seasons of Japan.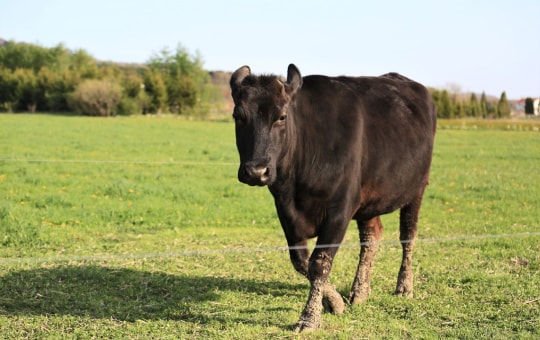 Japanese Black Wagyu.
Premium, Japanese-brand Wagyu (sourced from Miyazaki, Kagoshima, Hokkaido, etc.)

The black Wagyu served at our store is characterized by its mouth-melting tenderness and sweet flavor.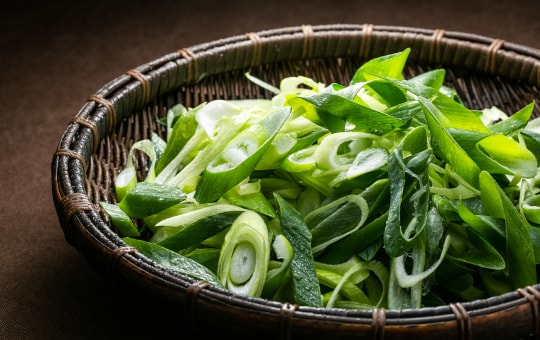 JapKujo Green Onions.
A traditional vegetable staple of Kyoto that features a sweet and gentle flavor

(by: Kyoto Tomohichi company).
Lunch
Lunch Time
Monday, Wednesday to Sunday
11:30〜15:00
(L.O. 15:00)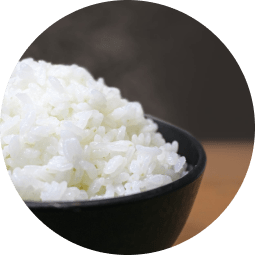 Gonzo's Great Value Lunches
「All-you-can-eat rice and Japanese pickles」
(excluding Kayaku-Gohan)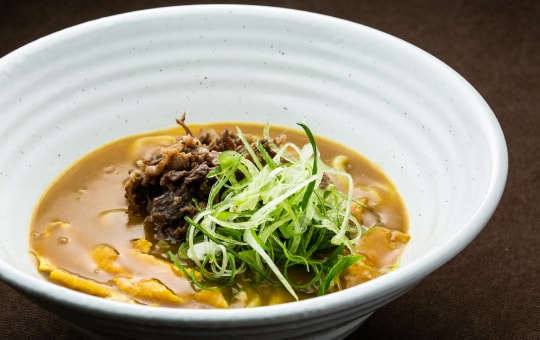 Meat and curry udon
Please taste our signature soup that 90% of our customers enjoy to the last drop.
※Spiciness can be adjusted.

※We offer paper aprons for customers to enjoy without staining their clothes.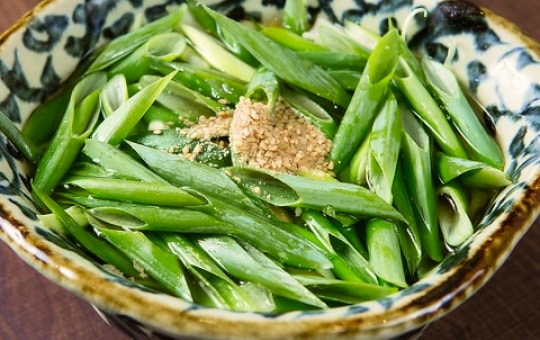 Udon w/ Kujo green onions from Kyoto
Featuring plenty of Kujo green onions, a staple of Kyoto vegetables. Green onions will be served on the side. (We will serve the customer's preferred amount.)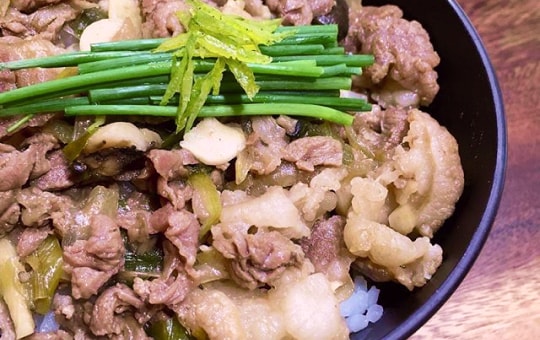 Beef Rice Bowl
Uses Japanese Black Wagyu.
We also offer a variety of take-out menu options.
Menu
Special curry udon lunch

Kayaku-Gohan ¥1,070
Rice ¥1,000
Lunch feat. curry udon of the day

Kayaku-Gohan ¥960
Rice ¥890
Nutritious curry udon lunch

Kayaku-Gohan ¥1,090
Rice ¥1,020
Japanese black Wagyu udon lunch

Kayaku-Gohan ¥1,120
Rice ¥1,050
Meat and Kitsune (wheat noodles w/ fried tofu skin) udon lunch

Kayaku-Gohan ¥980
Rice ¥910
Service udon lunch

Kayaku-Gohan ¥870
Rice ¥800
Meat Broth Tsukemen (dipping noodle) w/ grated yams or soft-boiled egg

Kayaku-Gohan ¥1,220
Rice ¥1,150
Tasty-spicy meat broth Tsukemen lunch

Kayaku-Gohan ¥1,270
Rice ¥1,200
Oden (ingredients stewed in dashi broth) lunch

(2 Types of Oden,Service udon,Appetizers,Japanese pickles)

Kayaku-Gohan ¥1,070
Rice ¥1,000
Value meals for students
offered throughout the day
Order your favorite udon to get one of the following for free.
Kayaku-Gohan
Salad
Rice
extra-large noodle
All-you-can-eat rice and Japanese pickles(excluding Kayaku-Gohan).
Please show student ID
Dinner
Dinner Time
Wednesday to Sunday
17:30~21:30
(L.O. 21:30)
Simple and comfortable, an environment for the refined.

We boast a variety close to a hundred dishes.

We take great care in preparing "quality" and "plentiful" dishes to satisfy our customers.

We offer not just Japanese and western-style dishes,but various Korean and Chinese dishes as well.

We have plenty of delicious dishes and drinks to enjoy.
Pork Shabu-Shabu (pork poached in broth) w/ garlic sauce
A visually gorgeous and classic dish from Szuchuan, China flavored in Japanese style.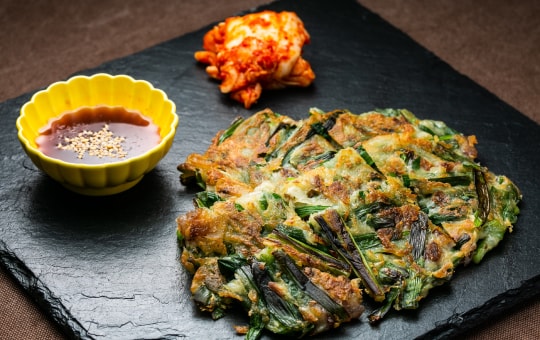 Buchimgae (Korean pancake) featuring Wagyu-tendons and leeks
Deep taste using sweet and spicy sauce.
Excellent compatibility with sake.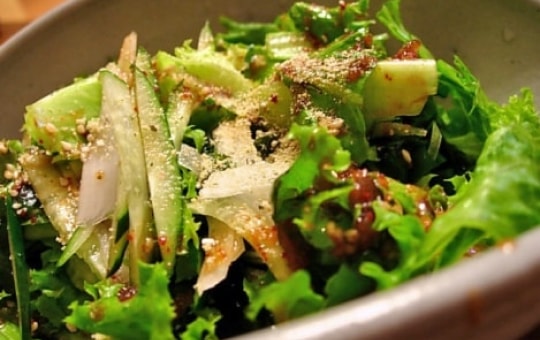 Beautiful Korean-style Choregi salad
The staple salad of Korean cuisine.
Drink&Course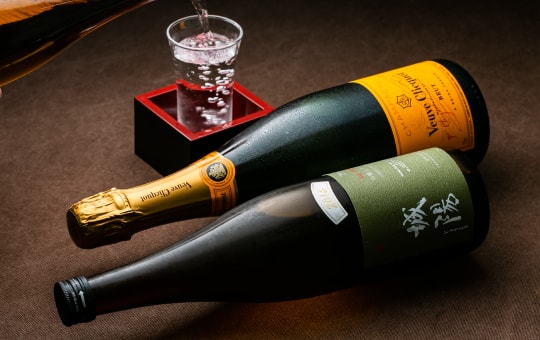 Our affordable alcohol selections pairs well with the flavors of the dishes served at our restaurant.

Please enjoy a relaxing and comfortable moment in time.
Reservations required for course meals.
Gonzo's Special【Tsukune (chicken meatball) Hot-Pot Course】All 6 items
Uses Gonzo's special dashi-broth, only served during winter.
¥3,900
Gonzo's 【Spicy and Tasty Hot-Pot Course】All 6 items
A warm and spicy staple of Gonzo that is served only during winter.
¥3,900
Perfect for end-of-year and New Year's parties, we accept same-day reservations for this course【Oden Course】All 7 items
The perfect course during winter nights to enjoy oden featuring our special dashi-broth
¥3,900
※An additional ¥1,500 to each course will add a 2-hour all-you-can-drink option

※Tax is excluded in the price.
★Our restaurant can be rented out or be used for banquets

We feature seating arrangements for up to 18 persons on the 2nd floor

Seating w/ a beautiful night view

Seating w/ a view of the Daimonjiyama
Shop Information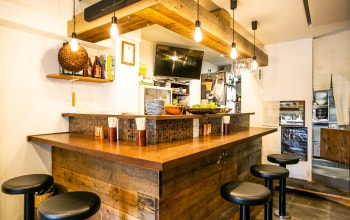 Counter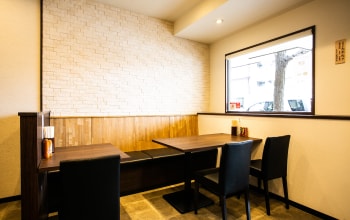 Table seat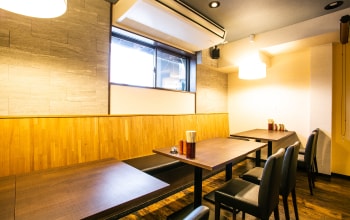 Reserved seat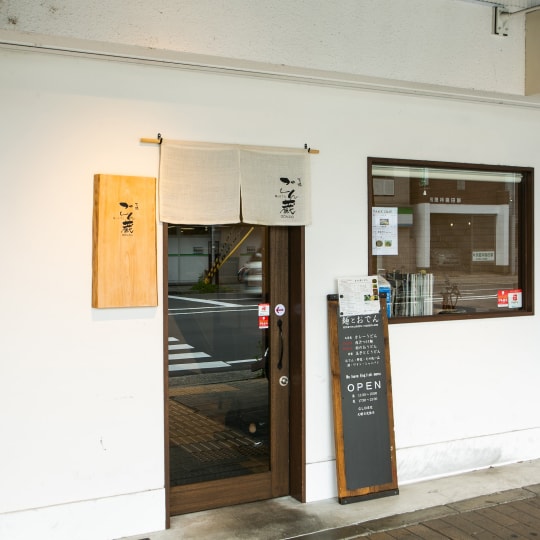 Name

GONZO
Tel
Address

229-3, Seiryu-cho, Kamigyo-ku, Kyoto-shi, Kyoto
Open

【Mon】11:30~15:00
【Wed to Sun】11:30~15:00,17:30~21:30
Close

Tuesday
Access

6 minutes walk from Demachiyanagi Station.
17 minute walk from Imadegawa Station.